Dorothy Morrison's Wicked Witch Hexology Spells
.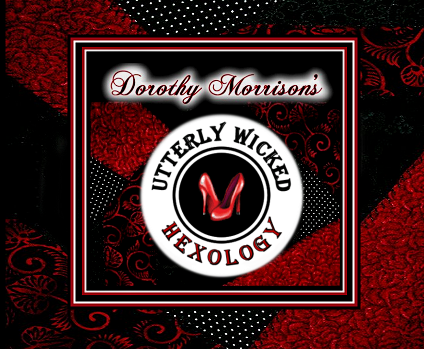 Fact is, we've all been there. We've been nice. We've kept our cool. We've walked away instead of strangling the living shit out of some jackass - even though it would've made our day to do just that. And no matter what happened, we've continued to work our asses off in the hope that our luck would change - that someone would notice - and we might just catch that break we so deserve. But just about the time we think we see a tiny glimmer of light? Our whole world comes crashing down around our shoulders again. And any progress we made previously seems to disappear right into the rubble. It's a vicious cycle to which there seems no end - and before it's said and done, all we want to do is go to bed with a wet rag.

If this scenario sounds familiar, don't head for the linen closet and spigot just yet. Wicked Witch Hexology was created especially for you with these situations in mind. And with its help, you can turn your life around.

So, what is Wicked Witch Hexology exactly? It's a collection of spell kits in tiny jars, with each containing everything you need to handle the problem at hand. But don't let the size fool you. Whether you need to hex a set of circumstances, or even a potential problem, these products really pack a wallop!